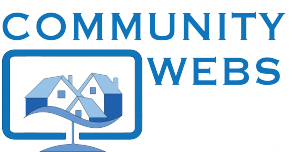 The Internet Archive's Community Webs program is now accepting applications from Canadian public libraries, community archives and other community-focused memory organizations. Community Webs empowers its members to build web and digital archives documenting local histories, with an emphasis on communities that have typically been underrepresented in the historic record. Members of the program receive free access to the Archive-It web archiving service, as well as training, technical support and access to a network of libraries doing similar community-focused work.
Launched in the US in 2017, Community Webs has received generous support from the Institute of Museum and Libraries Services, the Kahle/Austin Foundation, and, most recently, the Mellon Foundation. The program has grown significantly from its original cohort of 15 public libraries and currently has over 150 member organizations collecting local and community history content from the web and beyond. In the summer of 2021, Community Webs expanded into Canada and has since increased the number of community-focused Canadian memory organizations archiving the web with Archive-It from 0 in 2021 to over 40 today. These organizations now make up over a third of the Canadian Archive-It partner roster.
Overall, members of the program have collected nearly 100 terabytes of community web archive data. Some highlights include:
Looking ahead, Community Webs will soon be expanding to include other types of digital preservation activities. Notably, this will include bringing digitization of physical local history records under the umbrella of the program. We also plan to offer subsidized digital preservation services to members via our Vault service.
Visit the Community Webs website for more information and check out some of the recent blog posts from program staff and member organizations on the Archive-It blog.
We are currently accepting applications from Canadian Organizations. The deadline to apply is August 31st. Apply now via the International Call for Applications on our website.
Have questions? Reach out to the Community Programs team at commwebsinfo@archive.org.